LA6NCA


MAIN PAGE



---
---
Hackers have attacked my side. I build it up again. It takes some time.
Some of the "BACK" commands on the pages do not work.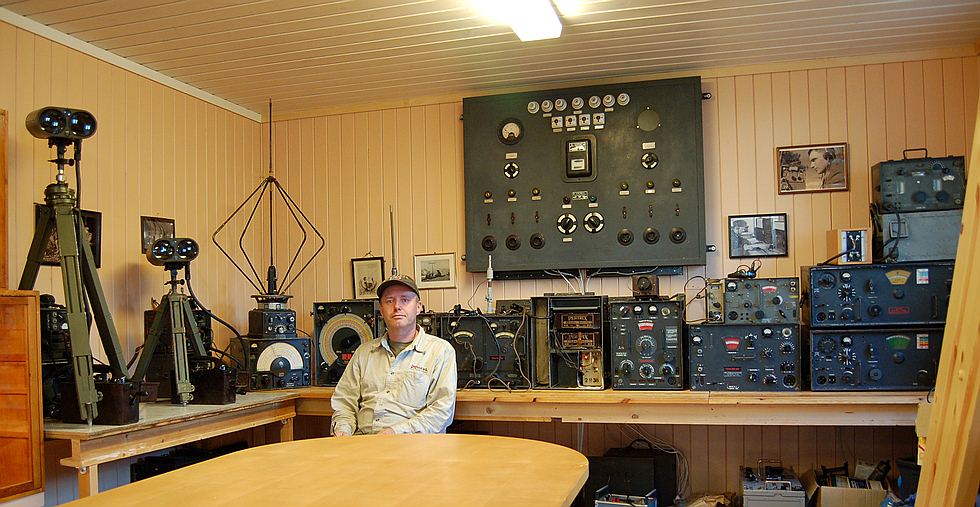 HERE IS MY RADIO COLLECTION


NEW RADIO !!!!!!!


New radio in my collection.
Torn.E.b which has been in use in the Yugoslav Army.
They were overhauled and marked in the beginning of the 50's .



RECEIVERS


TRANSMITTERS



TRANSEIVERS

Lichtsprechgerät 80/80
Li Spr 80

Li Spr 80
This is 2-way light beam audio communication equipment.


Radiosonde

This is a radiosonde used by the German army.
It is important for the field artillery to know the air pressure in the atmospheres.


SAMMLER 2B38



NSG2 KITE ANTENNA


LORENZ, T 36 Lo





MORSE KEY


POWER EWE



POWER EWD



CHARGING GENERATOR



ESw.20, CW LAMP



Tonschreiber.b


RADAR





NORWEGIAN MILLITARY RADIO TRANCEIVERS
NILSEN - Norwegian Radio Station
Designed 1951

NRS100 - Norwegian Radio Station
Designed 1952








MY TOUR PAGES


MY OTHER PAGES
LINKS