LA6NCA


TECHNOLOGY MAIN PAGE



---
---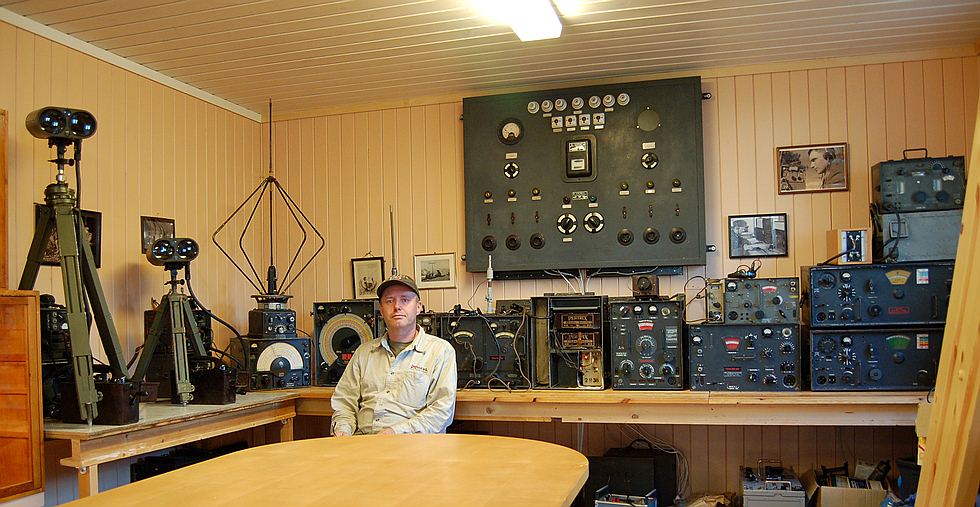 HERE IS MY RADIO COLLECTION

I collect German radio technology from WW2.
We can all learn a lot by studying this technology.
I work as designer of studio and broadcasting equipment.
Much I have learned by studying this equipment.
I will on this page show some interesting things.

Radio Shack no.3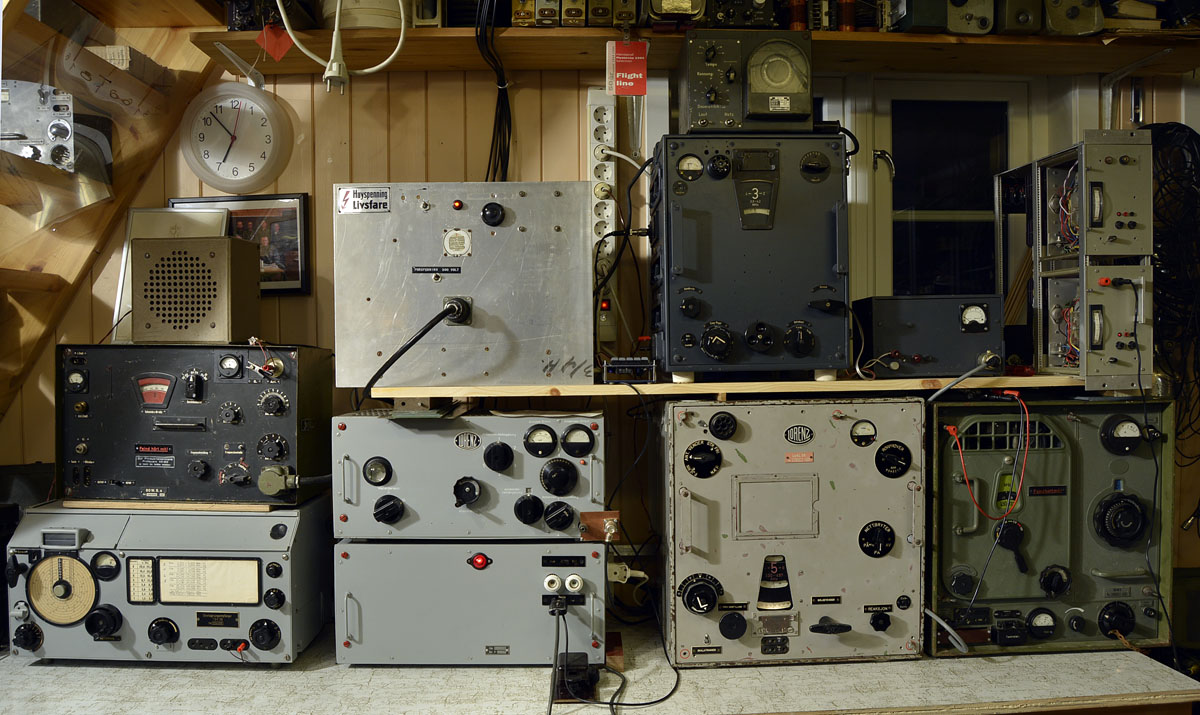 HD PHOTO (Click twice)
Here is my 472 kHz station. At the bottom right are 100WS and Lo6L39,
both of which operate on this band. Here are also two short wave transmitters.
Lo40K39a and 80W.S.a. Receivers that can operate with the transmitters are
Schwabenland and T9k39 Main. The transmitters and receivers are selected with a relay system.



Radio Shack no.4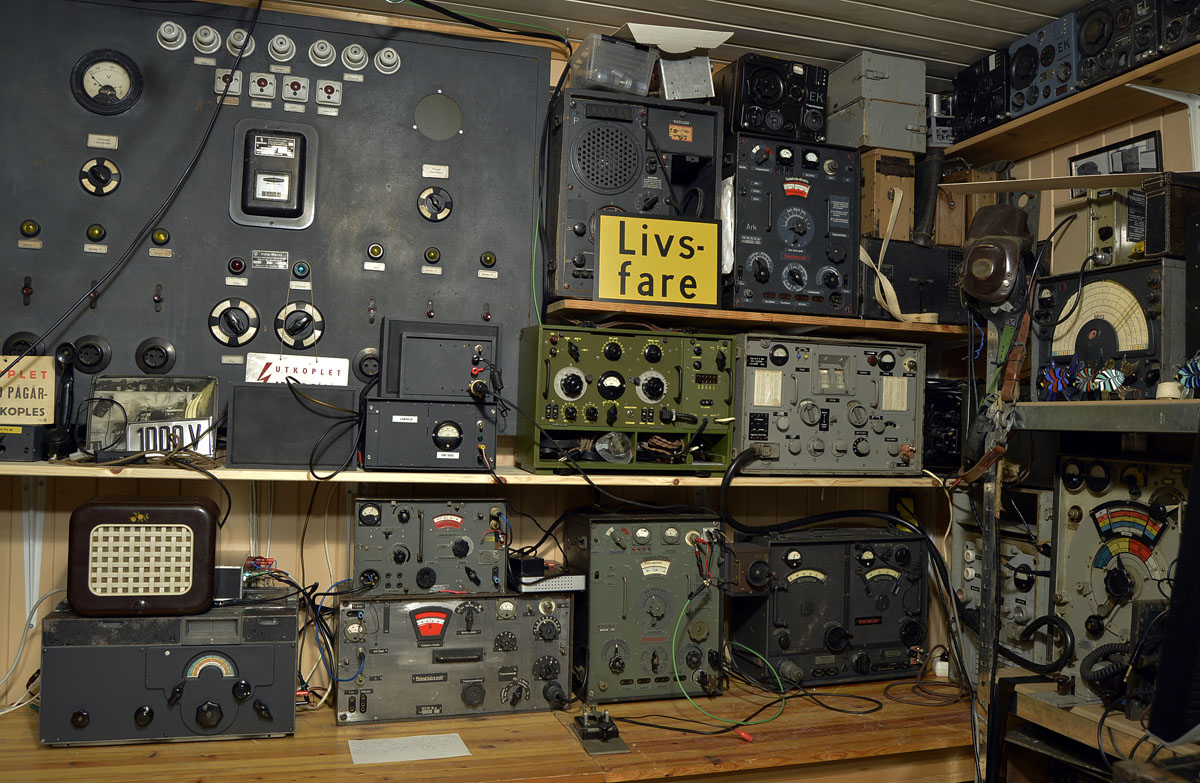 HD PHOTO (Click twice)
From the lower left, we have E52b, 30W.S / Mw.E.c, 15W.S.E.b, Torn.Fu.b1 and 5W.S.b.
On the shelf we have "The green box" and Ha5K39b.
All of these are connected and ready for use.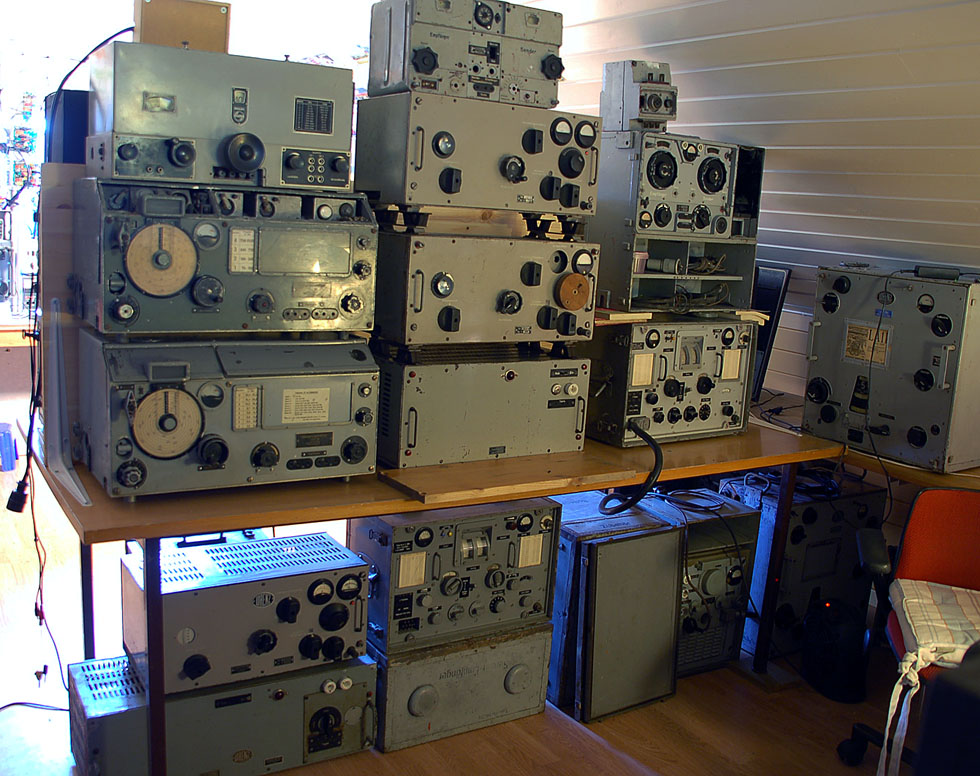 Here I have some Kriegsmarine radios.
I have T9K39 MAIN, T8L39 WUPPER, Lo10UK39/6, Ha5K39b, Lo1UK35, Lo6K39a, Lo40k39



RECEIVERS


TRANSMITTERS


TRANSEIVERS

Lichtsprechgerät 80/80
Li Spr 80

Li Spr 80
This is 2-way light beam audio communication equipment.


Radiosonde

This is a radiosonde used by the German army.
It is important for the field artillery to know the air pressure in the atmospheres.


SAMMLER 2B38



NSG2 KITE ANTENNA


LORENZ, T 36 Lo





MORSE KEY


POWER EWE



POWER EWD



CHARGING GENERATOR



ESw.20, CW LAMP



Tonschreiber.b


RADAR



TELEPHONE EQUIPMENT



ENIGMA




Empfängerprüfer Torn.Fu.d2


ZS 68772, LORENZ



PANZER RADIO
POWER


Anschlusseinszatz.a



PHOTOS


NORWEGIAN MILLITARY RADIO TRANCEIVERS
NILSEN - Norwegian Radio Station
Designed 1951

NRS100 - Norwegian Radio Station
Designed 1952






A Norwegian developed VHF transceiver.

VHF TRANCEIVER 27 - 70 MHz, 1720 channels.


NO/PRC-111
HF tranceiver
OTHER RADIOS

SOME OF MY HOMEBREW PROJECTS.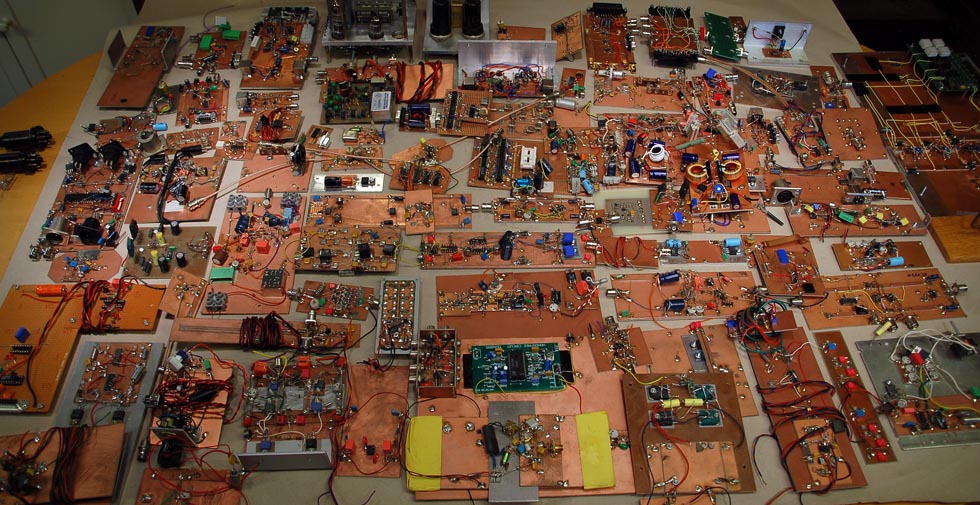 Here I will show some of the new circuit boards I design, Coming soon.
LA6NCA

LA6NCA

LA6NCA

Mono audio amplifier.

LA6NCA

LA6NCA1


RF Switch 1x2
LA6NCA2

Tube power.
LA6NCA3

Stereo audio amplifier.
LA6NCA
---

Here are some of my mining expeditions.




MY TOUR PAGES





MY OTHER PAGES
LINKS
Druckschriften, Gerätebeschreibungen und Literatur der Funk- und Radargeräte der Deutschen Wehrmacht und Sonderausgaben bis 1945

Werner Gierlach, DL6VW,


PA0PZD's
WW2 signals collections

Bo Samuelsson, Linköping
Collecting, Restoring and Using Vintage Radio E52a
http://goto.glocalnet.net/bosradio/


Foundation for German communication and related technologies
(History of Technology)

LA8AK RADIO RESOURCE PAGE


N4SPP Hellschreiber website
This is probably one of the very best internet sites about WW2 communications. Must see.

Luca Fusari Web Site


WEHRMACHT AWARDS

EBAY GERMANY WW2


Morsemad.com


WWII MILITARY RADIO TECHNOLOGY
Must see. Probably the world's best internet site on German WW2 radio technology.